Binge Watch Part 1: The Profitable Content Workshop
---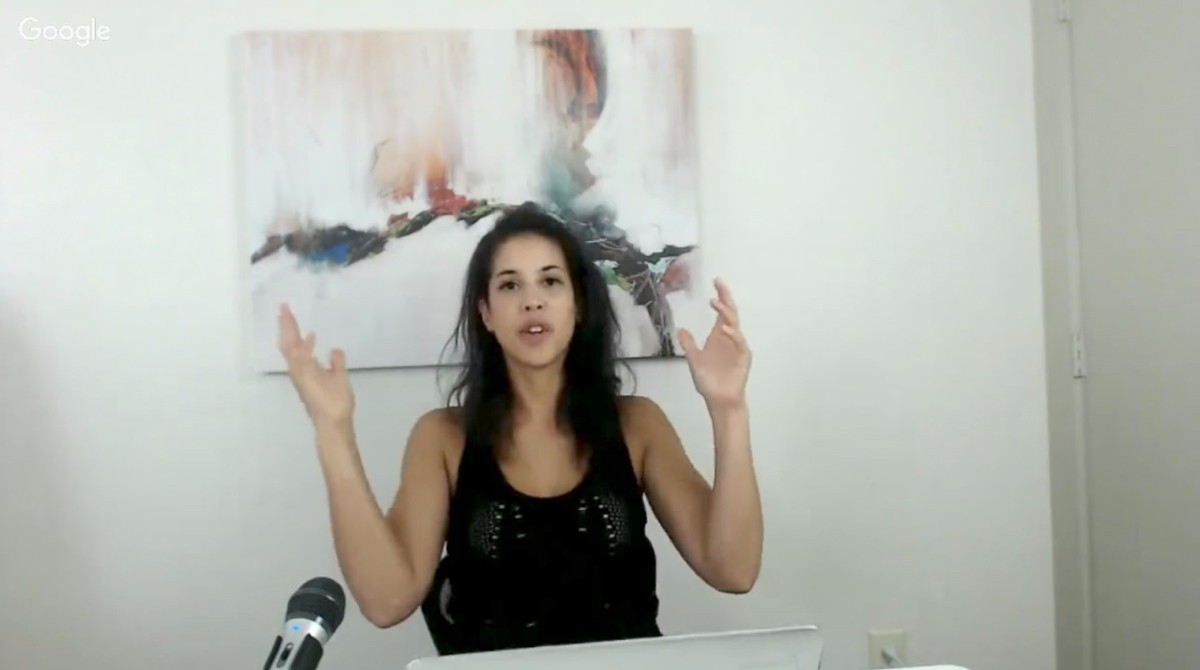 ---
In this 3-hour training, 46-page workbook, and 64-page slide deck, we cover:
How to Pick Your Content Creator Career Path
How to Choose Your Platforms (Channels) for Releasing Content and Building an Audience
How to Select and Plan Your Profit Centers (a.k.a. How You'll Monetize Your Brand)
How to Make an Amazing Content Plan to Fit Your Goals
How to Create "Paths" into Your Content for Your Audience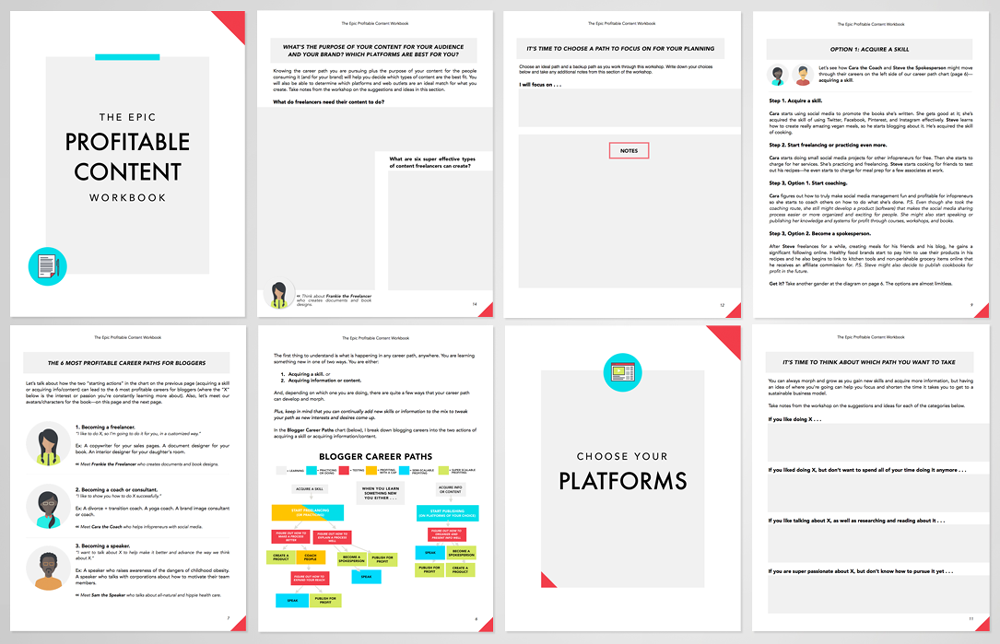 ---
Binge Watch Part 2: From Prospect to Paid Client
---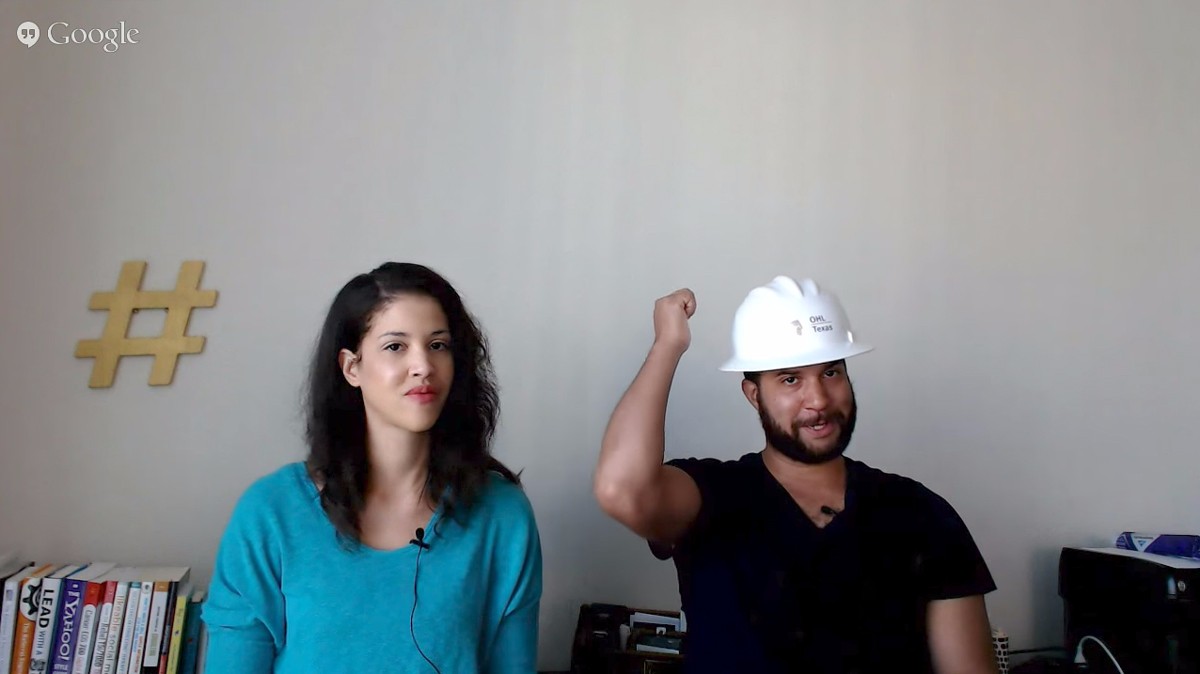 ---
In this 2-hour training, with 5 pages of pre-workshop homework and a 21-page workbook, we will cover:
How to Plan Out Your Service and Product Offerings
How to Build and Use Your Customer Interest/Action Spectrum
The Client Thought Process During a Purchase: B2C + B2B
Sample "Sales Paths" for Low, Mid-Range, and High-Price Items
The Client Onboarding Process And How to Protect Yourself
Making Sales in a Way That Matches Your Personality
A Client Onboarding Checklist and More

---
Binge Watch Part 3: Blog Like a Mag 3.0
---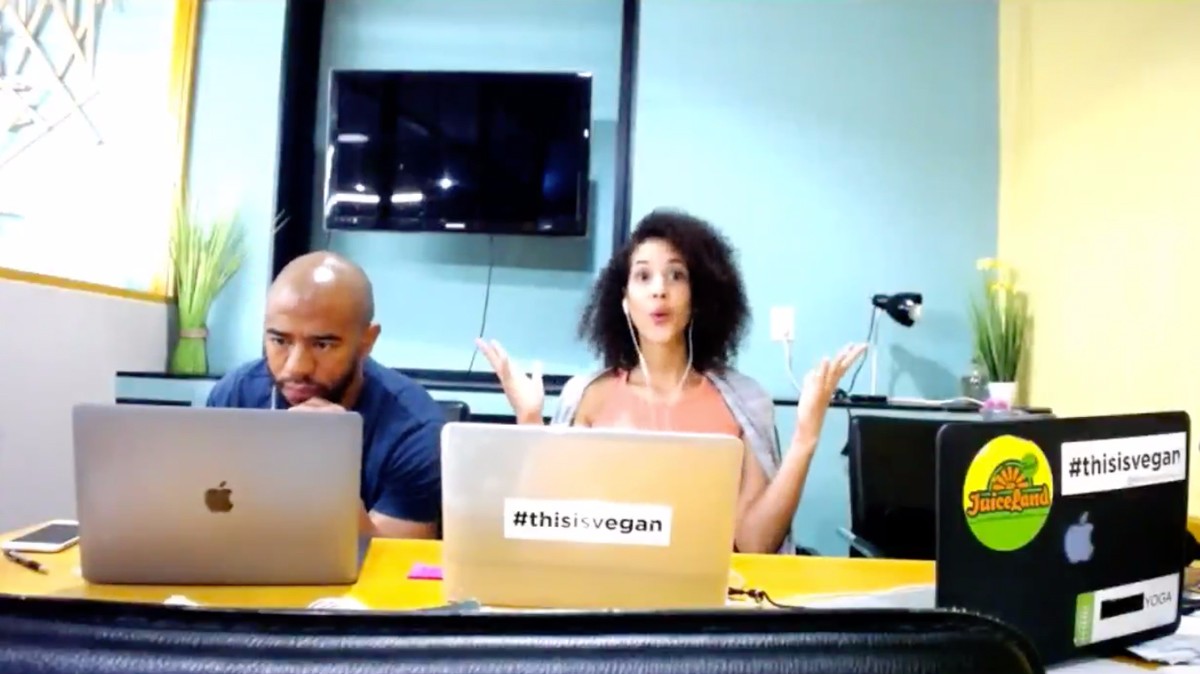 ---
In this 2-part training (4.5 hours in total), with 23 pages of worksheets, 2 pre-made image templates for your content, a content planning doc, the ultimate idea list for repurposing your content, and 2 style guide templates for your blog or podcast . . . (plus a 113-page slide deck!!!) we will cover:
The 10 Key Concepts from Magazine Publishing You Can Use to Make Your Blog, Podcast, Event, or Video Series Stand Out
The 5 Epic Elements of Click-Worthy Cover Images
60+ Title Formulas That Actually Work

The 3 Content Rules from Magazine Publishing (that we wish everyone knew) That Will Transform Your Brand
20+ Ideas for Live Broadcasts You Can Try
A List of Tools for Simple Video Creation
How to Create a Style Guide for Your Podcast or Blog
Voice Exercises (to help you get more comfortable writing the way that you speak)
An Easy-to-Implement "12-Month and 2-Month" Strategy to Plan a Year's Worth of Content

---
Binge Watch Part 4: Craft a Plan for Your First $100, $1000, and $10,000 in Affiliate Income
---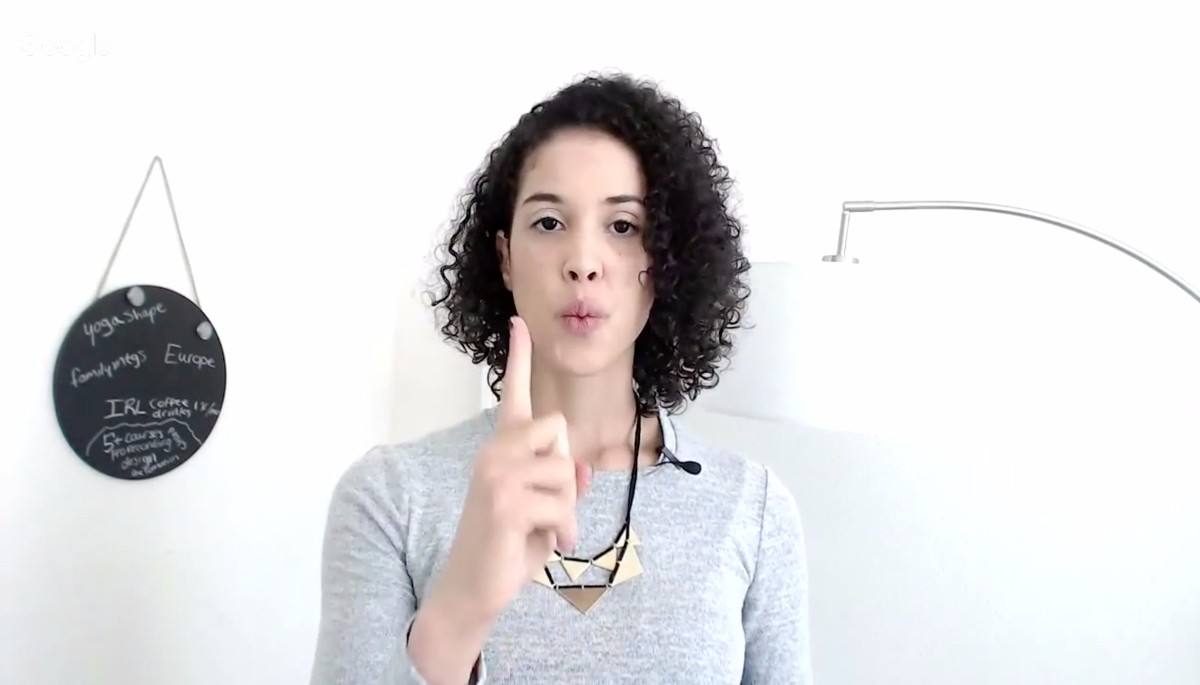 ---
In this 75-minute training, with 13 pages of worksheets and planning space, we will cover:
The 9 Key Sections/Ways to Think Through Your Brand and Discover Affiliate Opportunities
How to Plan for Your First $100, $1,000, and $10,000 in Affiliate Income
The Difference Between Affiliate and Associate Programs
How to Research and Find Affiliate Programs
A List of Some of the Best Affiliate Programs Available
Real-Life Examples of Profitable Affiliate Strategies
And More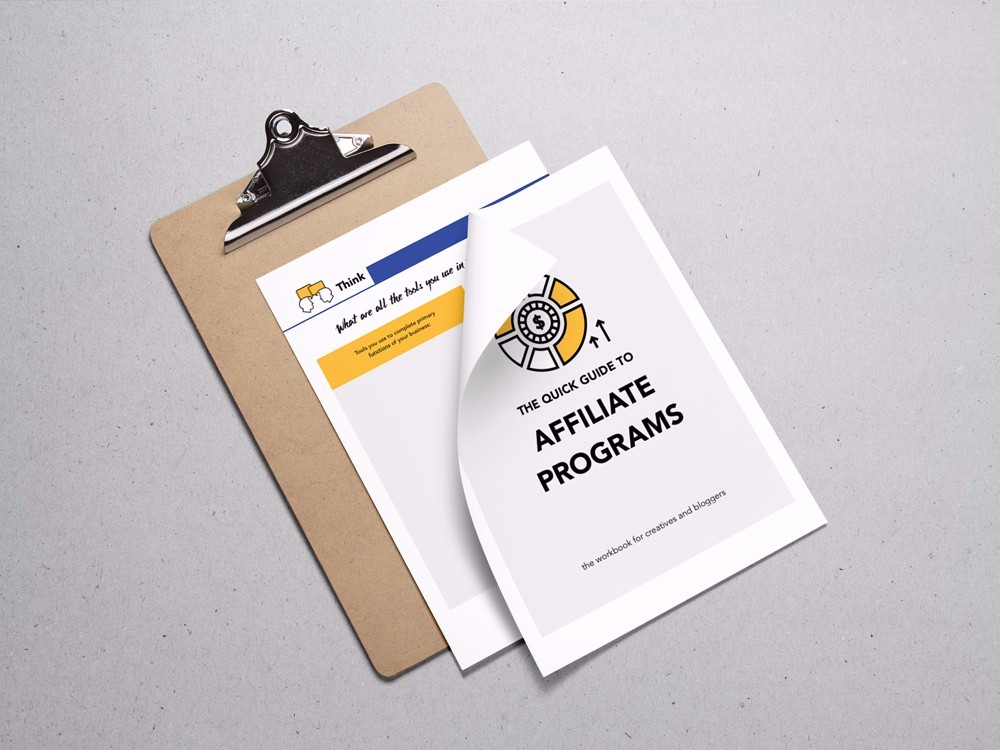 ---
Binge Watch Part 5: The Content Planning (and Repurposing) Class for Infopreneurs
---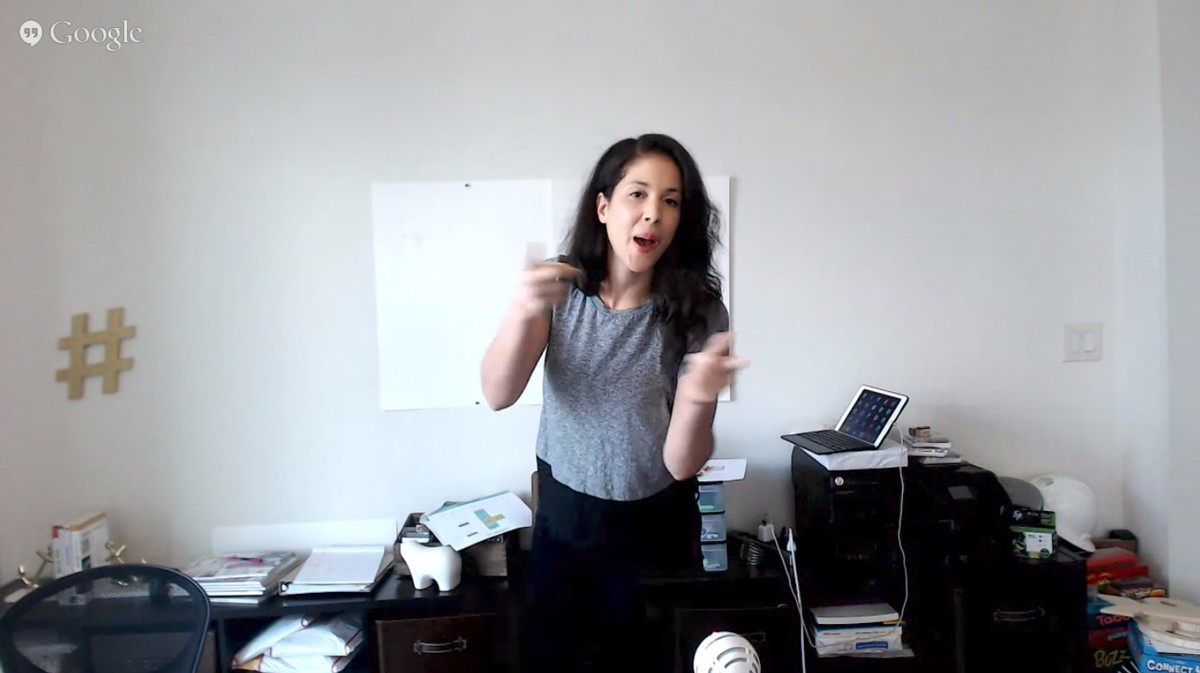 ---
In this 2-hour training, with 11 pages of pre-workshop homework and a 29-page workbook, we will cover:
The Philosophy (and Strategy) of Epic Content Planning
How to Plan Your Topics and Categories
The The "Rule of 2" for Being Effective with Content
How to Cleanse All Your Content
How to Repurpose and Test Your Content Constantly
How to Create the "Perfect Paths" into Your Products for Your Audience
And More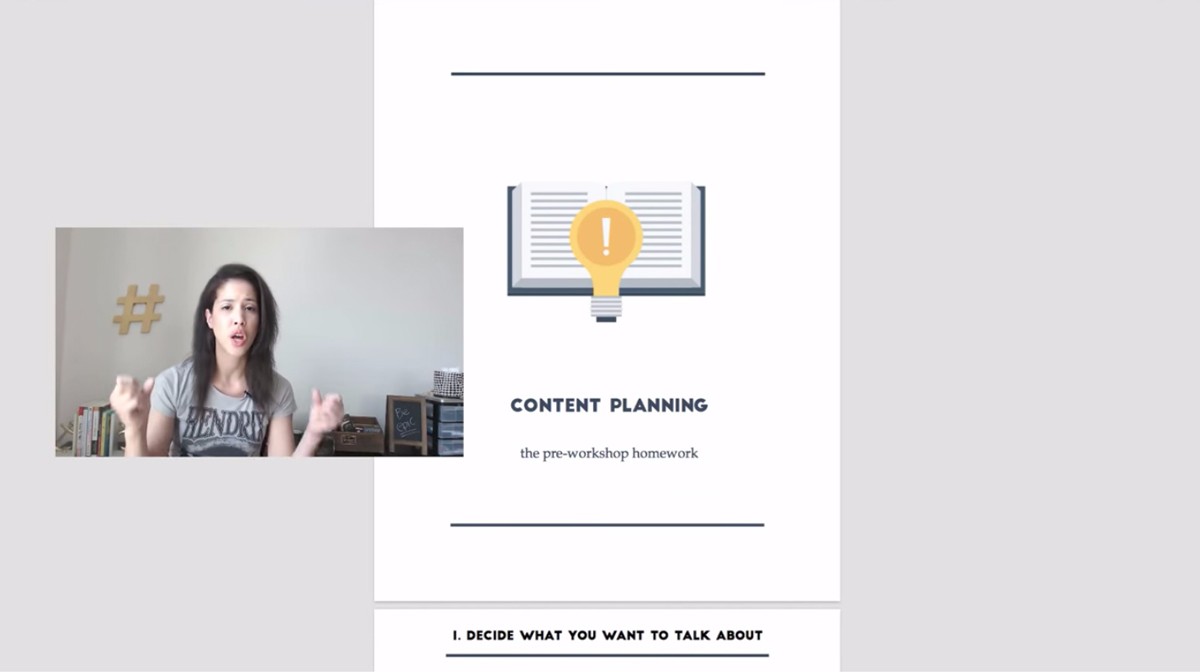 ---
And don't forget the intimate, epic Business Binge Watchers Community!
Accountability, encouragement, answers, ideas, and your new co-working buddies await you in our Business Binge Watchers Community. To encourage action, the community will be open until January 31, 2018 only. After that, you will still keep access to the materials above, and you will have hopefully formed some amazing friendships you can continue on with in my larger free community or signature program, Publish Your Thing. And, P.S. Your investment into the Binge Watcher Pass will get you a dollar-for-dollar discount into joining PYT (good for one year).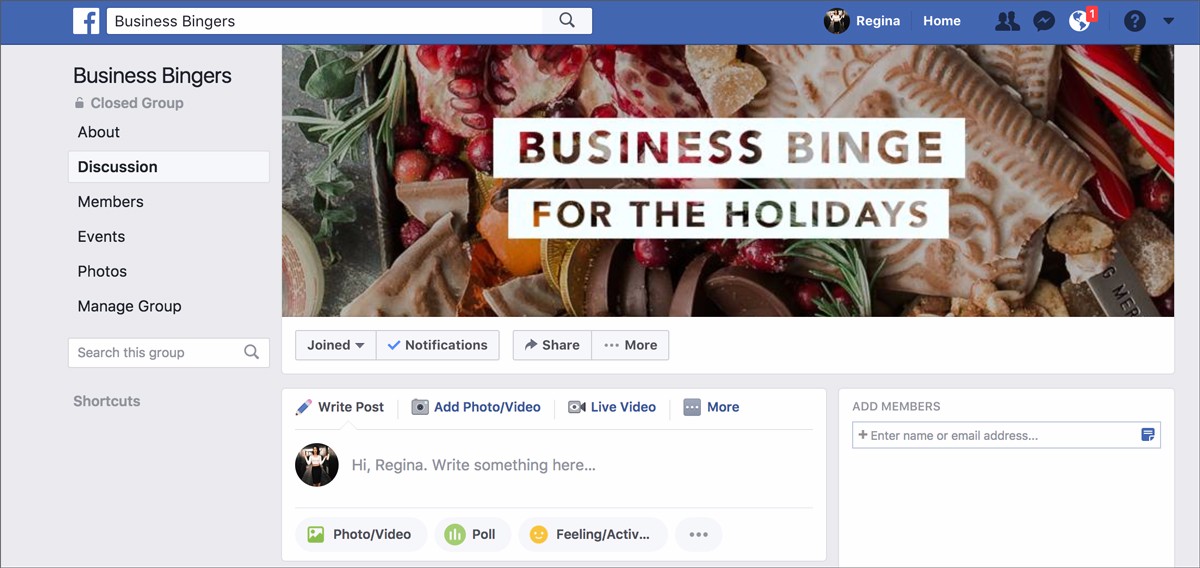 ---
Ready to join us? All the materials above are available immediately upon your purchase below. See you soon!