I'll assume you're here because you have something you want to sell. And you'd like to sell it consistently.
And maybe everyone is telling you that you need to "set up a sales funnel" or "do some online marketing" . . . and you're like, "Thanks, bro. Super helpful." (While you search for the eye roll or tears emoji.)
😭 << Here you go.
But, don't worry. I'm here to actually show you how you can take a service (think: freelancing or coaching online) or a digital product (like a book, course, event, or template) and create a specific path of information and storytelling (a sales funnel) that gets your audience motivated to buy . . . in a very human, natural way.

---
What are funnels? How can they help your business?
At the most basic level a funnel is a sequence of content pieces you create (and typically make available for free), in which each piece is meant to help: (1) move your audience toward a desired action, and (2) accomplish a specific brand goal for you.
My belief is that even though your funnel may have one general goal, the most feel-good, "sensitive," and customer-centric funnels are ones that offer a lot of value for free and perhaps even have a few stop-off points for people just in case your end goal is not what they need.
Observe the example sequence below that our friend Theo has put together--yes, he's an imaginary friend that I made up--don't judge. Even though he only has one item to sell, he gives a lot of epic information to his audience so that they can either get what they need from the complimentary resources or buy the full guide for more.
---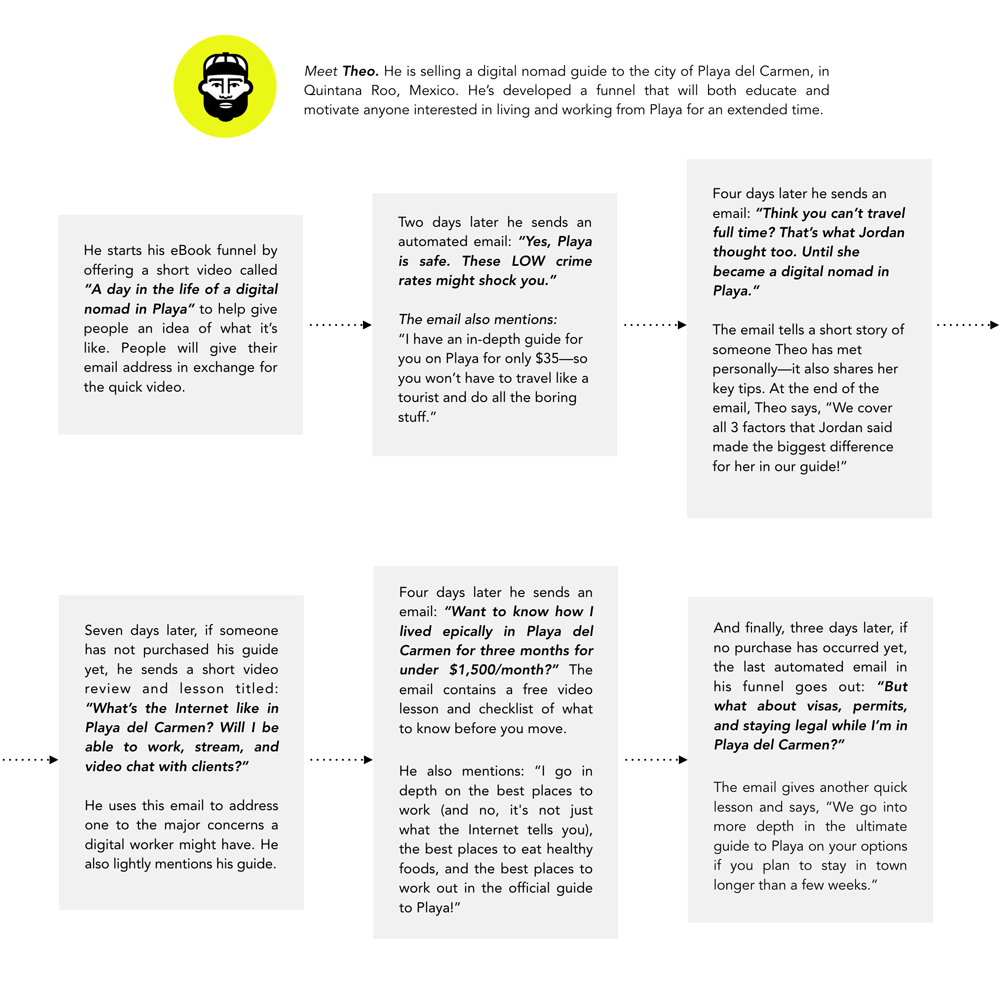 ---
See? Funnels aren't so bad. They can be insanely useful to your audience, and, you can often create them from materials you already have. It's just about knowing how to educate and motivate your audience, and how to pitch to them in ways that resonate and move them.

And that's what Profitable Funnels for Sensitive Sellers is here to do for you.
And not only do you actually have 9 more friends in addition to Theo (psst--your eKit takes you through 50 examples like the one above--in various niches with funnels of different lengths, for different products and services, and with different goals) . . .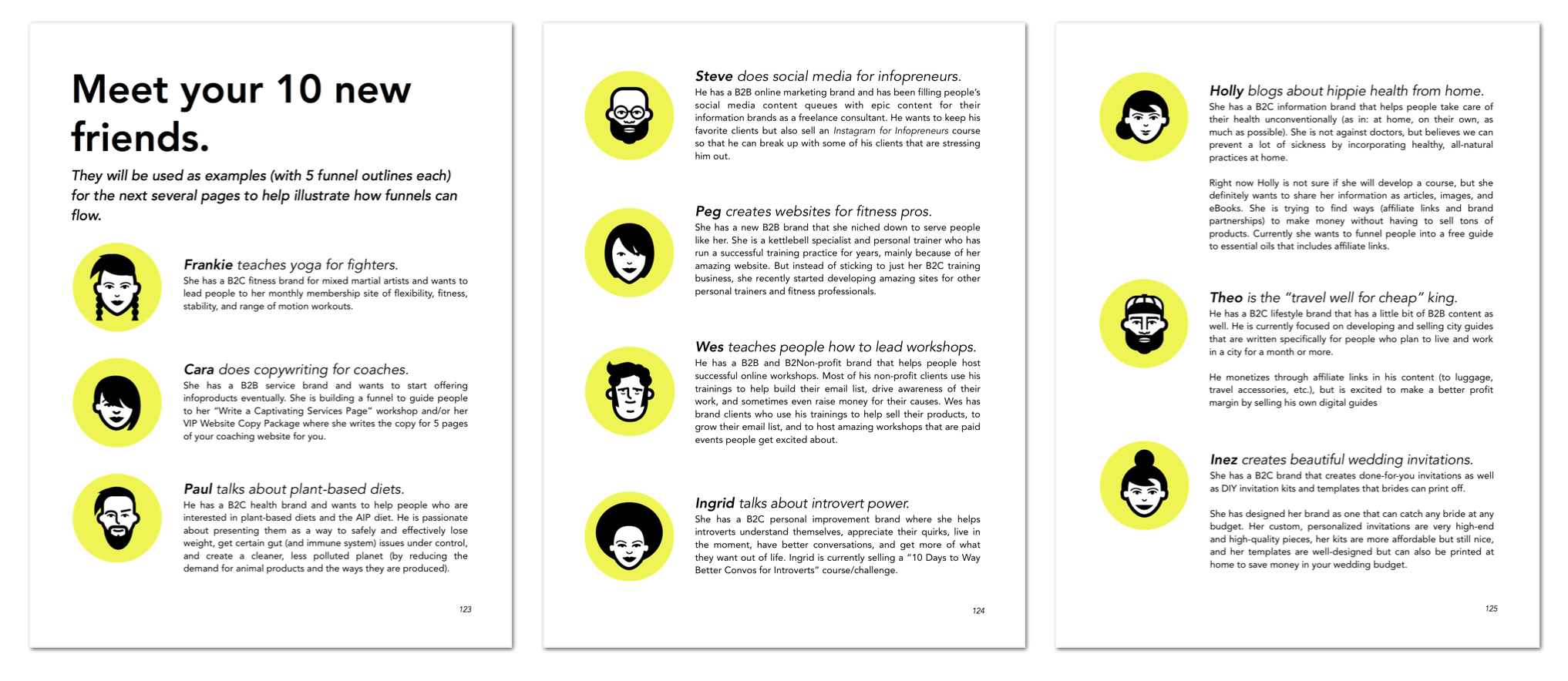 . . . but there is so much more to this digital kit that will help you plan, create, launch, and promote your funnels. Let me tell you all about it below.