Don't buy another course right now.

There is a much better way to learn and make actual progress on setting up a sales strategy and converting Instagram into a meaningful platform for your business, regardless of how the algorithm feels that day.
"What's the way to do that?" you ask.
1.
It starts with a 1-on-1 consultation call to set your business strategy and figure out your overall sales engine.

The price of this call by itself is normally $370. Why? Because you will get a full strategy for your overall sales engine (or funnel) and see specifically how Instagram and other platforms fit int it.

2.
Then it's time for six live trainings from people who've grown tremendously through Instagram and have learned how to make it profitable, even through constant algorithm changes (each workshop would normally be $200 or more, so these would cost at least $1200 normally).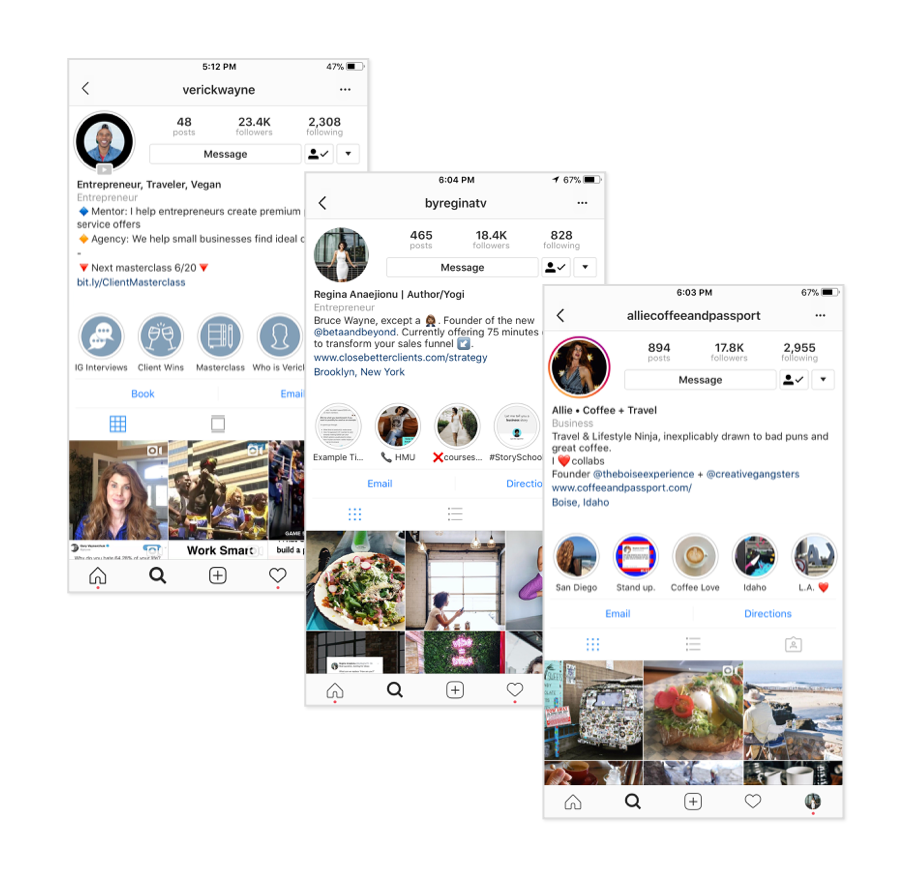 In these live workshops (P.S. you also get the recordings), you will learn:
Copywriting for IG // Imagine getting 30 days of meaningful captions (and hashtags) done in one sitting.
How to Use and Plan for IGTV // Get show ideas and so much more.

Using IG Ads to Grow Your List and Sell // Know how to be effective even with a small budget.
And more.
3.
And then it's about multiple, targeted coworking sessions (with experts and fellow business owners) to spend focused time taking action on the live training content.

We are offering these sessions twice a day on six different days (the days following the workshops) so that you can schedule in as many as possible work session with us (value: $500+).

What this is not:
X An online course with ambiguous "accountability" in a Facebook Group with crickets.
X An online course that drags on for months and only ever inspires you to complete 2 out of the 10 modules.
X A set of trainings that have no point and no connection to the goals you set in your 1-on-1 session.
What this is:
o Personalized coaching, coworking, and live training sessions to serve one specific purpose . . . getting Instagram to work for your business by connecting you with the right customers in the right ways.
o A clear, focused way to plan exactly how you will use IGTV, Stories, and other IG specific features to further your goals.

o Trainings by people who offer services as their primary means of income and are creating this experience as a service and not a hands-off course.